Good evening, Sokal. We are plotting surfing for you today with the most important stories you need to know and your air outlook.
Plan your temperament
It remains stormy on Tuesday and Wednesday mornings for some, mostly in the mountains and deserts. It will also be stormy yet the valleys of San Fernando and Santa Clarita.
A wind warning falls on Tuesday evening, but winds linger until late Wednesday morning.
Elsewhere it will be calmer, leading to cooler morning temperatures in the 30s and 40s low for some. Afternoon peaks stay below average for the most part, but on Wednesday it will go down much nicer without the wind.
The rises of tomorrow
Get 7 Day Forecast: West LA | LA East | San Fernando Valley / Ventura County Orange County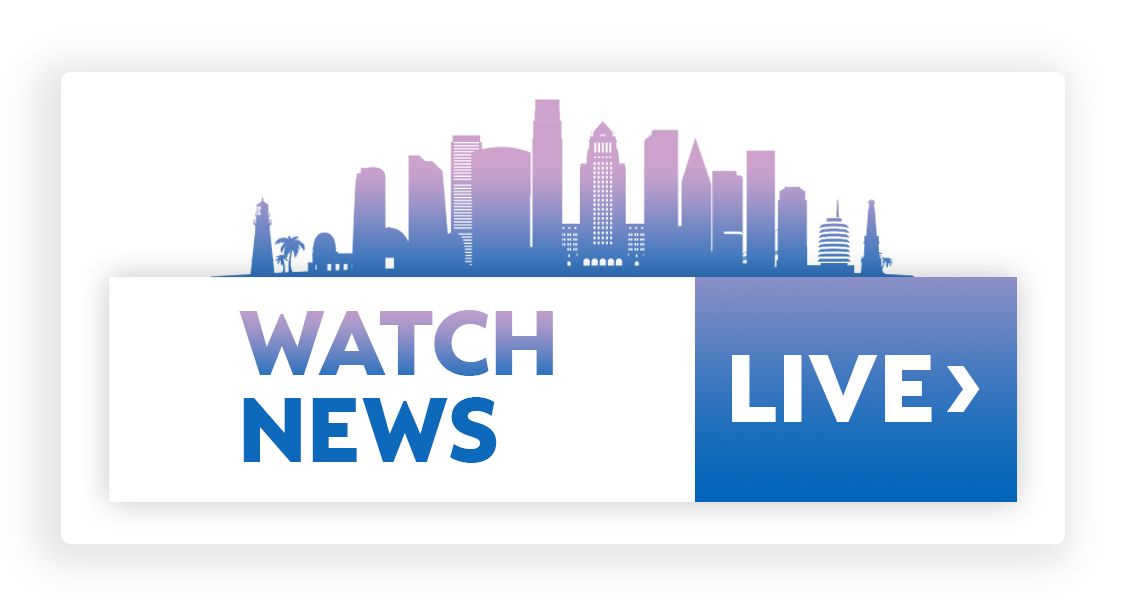 Today's great stories
1. LAPD, LASD monitors developments following the shooting in New York
Police have stepped up their presence on Southland transportation lines and stations Tuesday in response to gunfire at a New York subway station that left at least 16 people injured, though Metro officials stressed there were "no credible threats to the Los Angeles County subway system."
"We are in touch with our local, state and federal partners, and as always, provide high visibility tours around the city, including bus and train stations," Los Angeles Police Chief Michelle Moore said in a statement.
Moore stressed that there is no indication of any local threat on the crossing lines, but said police are increasing their visibility as a precautionary measure, noting that there is always a threat of "huge" validity when such high-profile crimes occur elsewhere.
He said passable riders will likely see officers in additional uniforms and canine units.
At least 16 people were shot or injured when a lone terrorist suspected inside a vest and possibly wearing a gas mask threw smoke bombs at a bottom machine in Brooklyn and began firing Tuesday morning. The suspect is still roaming free.
In response to the shooting, Los Angeles City Councilman Bob Boscaino on Tuesday presented a proposal seeking reports from Metro, LAPD and city transportation officials on efforts to reduce violent crime in transportation systems.
2. Gilbert Gottfried, a comedian and iconic actor, has died at the age of 67
Gilbert Gottfried, the comedian who lent his iconic voice to the Yago character in the Disney movie "Aladdin," died at age 67 after a long illness, his family said.
Gottfried's old friend and publicist, Glenn Schwartz, said in a statement that the comic died of recurrent ventricular tachycardia due to type II myotonic degeneration, a rare genetic disorder that affects the heart.
"We are heartbroken to announce the passing of our beloved Gilbert Gottfried after a long illness," his family wrote on Twitter. "In addition to being the most iconic voice in the comedy, Gilbert was a wonderful husband, brother, friend and father to two young children."
Born in Brooklyn in 1955, Gottfried began making a stand-up at age 15 in New York eventually, before joining the NBC's Saturday Night Live team in 1980 for one season. He also won national acclaim for a series of promos for the newly formed network MTV.
Gottfried he is survived by his wife Dara Kravitz, his sister Karen and two children.
3. La Port breaks another cargo record in March
The Port of Los Angeles continues to process record quantities of cargo. The San Pedro Shipping Complex was its third best month in its history 115 years in March, ending in the best first quarter in its history, the port reported Tuesday.
Gin Seroka CEO credits for better liquidity on the growth platforms. Fewer tools are waiting for cargo water to move faster at terminals, he said. With the Omicron variant through the rearview mirror, more works are on the docks and less shifts are made in the cross section.
There are, however, some points of concern. The number of waiting containers loaded on a rail is almost double what it was last fall. Seroka said the port is working with businesses and the Biden Rail Carriage Administration to locate and keep the cargo moving, but if the time it sits in the port continues to grow, the delayed fee of 100 per container per day offered last fall may need to be implemented "as a last resort," he said.
The second quarter is usually the port's dead season, but that's unlikely this year.
4. UCLA: Adolescent drug overdose deaths rose exponentially during epidemic
The rate of overdose among adolescents in the U.S. nearly doubled in 2020, the first year of the corona plague, and rose another 20% in the first half of 2021 compared to the 10 years before the plague, even when drug use remained stable during that period. A new UCLA study announced Tuesday.
This is the first time in documented history that the mortality rate from drug-addicted teens has experienced an exponential increase, said lead author Dr. Joseph Friedman, an addiction researcher and doctoral student.
"The increases are almost entirely due to banned fentanyls, which are increasingly found in counterfeit bullets," Friedman said. "These fake bullets are spreading across the country, and teens may not realize they are dangerous."
The study is published in the journal JAMA – Journal of the American Medical Association.
5. Life Updates: Police identify wanted in connection with undercover shooting
At least 24 people were injured – 10 of them were shot – and several devices not blown up were found after an gunman opened fire inside a Brooklyn subway station Tuesday morning, officials said.
On Tuesday night, New York police identified a man named Frank James as a person interested in the shooting and posted two photos. Anyone with information on James' whereabouts is asked to call NYPD Crime Stoppers at 1-800-577-TIPS.
Train N to Manhattan entered the 36th Street subway station in Sunset Park shortly before 8:24 a.m. when a passenger wearing what appeared to be a gas mask pulled a container out of his bag and opened it, NYPD Commissioner Keechant Sewell said Tuesday afternoon at a news conference.
As the train began to fill with smoke, the suspect opened fire and hit several people on the train and platform, Sewell said.
Your comments for tomorrow
Thomas Jefferson Day, Birthday of the Third President (born 1743)
World Health Organization Press Conference on Ukraine and COVID-19
Part of the Apollo 11 Apollo sample is offered at auction for the first time
Thai New Year
---
In case you missed it

The director of "Meat the Future" joined "Your Morning" on Spectrum News to discuss the film's concept of creating sustainable meat products without killing animals.
Liz Marshall is an award-winning Canadian director, writer and producer who has researched the inhumanity and exploitation in the fashion, entertainment and food industry.
Click the link above to find out more.