Salinas Fire: Massive fire engulfs Salinas' food processing plant; Neighborhoods were evacuatedA massive fire of 4 alarms roared at the Taylor Farms food processing plant in Salinas late Wednesday night, triggering the evacuation of surrounding neighborhoods.
Compensation advocates express hope after the task force met in San FranciscoThe California Reimbursement Task Force, met in person for the first time since its inaugural meeting last year. The historic conference ended with an excited call to make compensation a reality. Kenny Choi reports. (4/13/22)
NTSB: Incorrect communication apparently led to a hot Caltrain crash in San BrunoPreliminary results of the NTSB investigation found that incorrect communication apparently led to a hot Caltrane crash in San Bruno that injured at least 14 people last month. Sarah Donchi reports. (4/13/22)
The CDC extends the mandate on a transition mask over rising casesThe Centers for Disease Control has extended its mask mandate for aircraft and public transport at least until early May, amid increasing cases of Omicron's BA.2 sub-variation. Katie Nielsen reports. (4/13/22)
PIX nowPIX now. (4/13/22)
Chefs in the Bay Area unite for the benefit of Ukraine in San Francisco JaptownSeveral Bay Area chefs have teamed up to host a dinner benefit on Tuesday in San Francisco's Jeffton to raise money to help refugees fleeing the war in Ukraine. Sarah Donchi reports.
Berkeley wife leads effort to save Ukraine's digital history amid Russian invasionWith so much of Ukraine in ruins, there is concern that its history and culture, preserved as digital media, could be destroyed as well. So, an effort is made in the Bay Area to save it from loss forever. John Ramos reports. (4/13/22)
A man with a safety vest breaks into a Milfits home, stealing a woman's life savingsMilfits police investigated a brazen burglary of a home by a man wearing a high-visibility yellow vest and white hat in an incident caught on security camera. Len Ramirez reports.
The Compensation Task Force is making history with a hearing at the San Francisco ChurchA state-run compensation task force, the first of its kind in the state, made history when it held its first hearing at a church in San Francisco on Wednesday.
NTSB: Before the Caltrane crash, the worker sent everything to the shippers while maintenance vehicles were still on the trackA Calterin employee informed senders that the tracks were cleared by maintenance workers minutes before a five-car passenger train traveling at 65 mph collided with their vehicle in a fatal accident that injured 14 people, according to a preliminary investigation.
Weather forecast on first alert Wednesday night with Paul the GardenIt is expected to start raining in the North Bay during the night, which will spread south on Thursday. There may be more chances for rain on Friday, but conditions are expected to be dry on Easter Sunday. Paul Garden has the forecast. (4/13/22)
The San Francisco Teachers 'Nonprofit Teachers' Association has been achieving this for 36 yearsThe San Francisco man is retiring from leading an innovative summer program he helped create 36 years ago. Sharon Qin reports.
Sherry Pepini appeared in court after reaching a plea deal on a kidnapping prankA day after agreeing to a plea deal to falsify her abduction in 2016, Sheri Papini appeared in court on Wednesday. Madison Kiwi reports. (4/13/22)
Downtown Redwood City sees Boost when the Startup Grind conference returnsThe Startup Grind Global Conference returned this week to the Fox Theater in downtown Redwood City for the first time since the onset of the plague. Between Monday and Wednesday, about 2,000 participants from all over the country showed up. Max Darrow reports. (4/13/22)
The U.S. sends $ 800 million to aid Ukraine, with Biden accusing Russia of genocideThe United States is sending $ 800 million in aid to Ukraine in preparation for a possible Russian attack. The aid comes when President Joe Biden called the atrocities of Russian forces a "genocide."
The CDC is extending the mask mandate for transit, aircraft until May 3rdThe U.S. Centers for Disease Control and Prevention announced Wednesday that the masks' requirements for public transportation and aircraft will remain in effect until at least May 3.
San Jose is starting to clean up homeless tents on county propertySan Jose's struggle is harder on homeless camps after being left "out of control" during the plague. A new agreement is currently underway to clean up tents on the county's forward rights. Devin Pahli reports.
A suspect in a mass shooting on the New York subway, Frank James, has been arrestedAuthorities say the suspect, identified as 62-year-old Frank James, activated a smoke tank inside a Brooklyn subway car and then fired at least 33 shots that hit 10 people. Bradley Blackburn reports.
PIX nowNews update on Wednesday afternoon from KPIX 5
A suspect has been arrested in a mass shooting on the New York subwayAuthorities say the suspect, identified as 62-year-old Frank James, activated a smoke tank inside a Brooklyn subway car and then fired at least 33 shots that hit 10 people.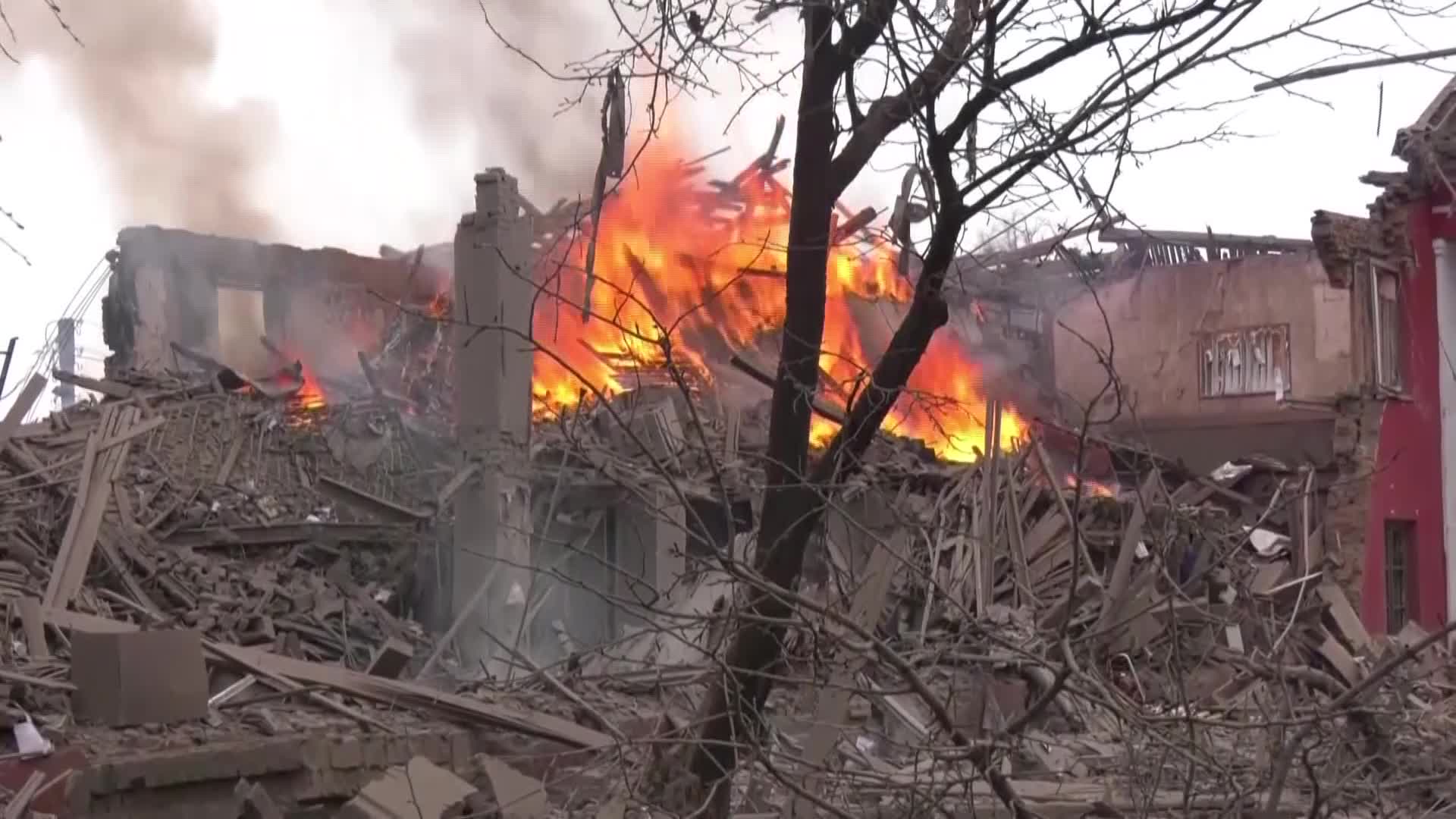 Ukraine rewards new Russian offensive; Biden calls attacks genocideUkrainian forces are preparing for a new Russian offensive in eastern Ukraine while investigating possible chemical attacks in Mariupol.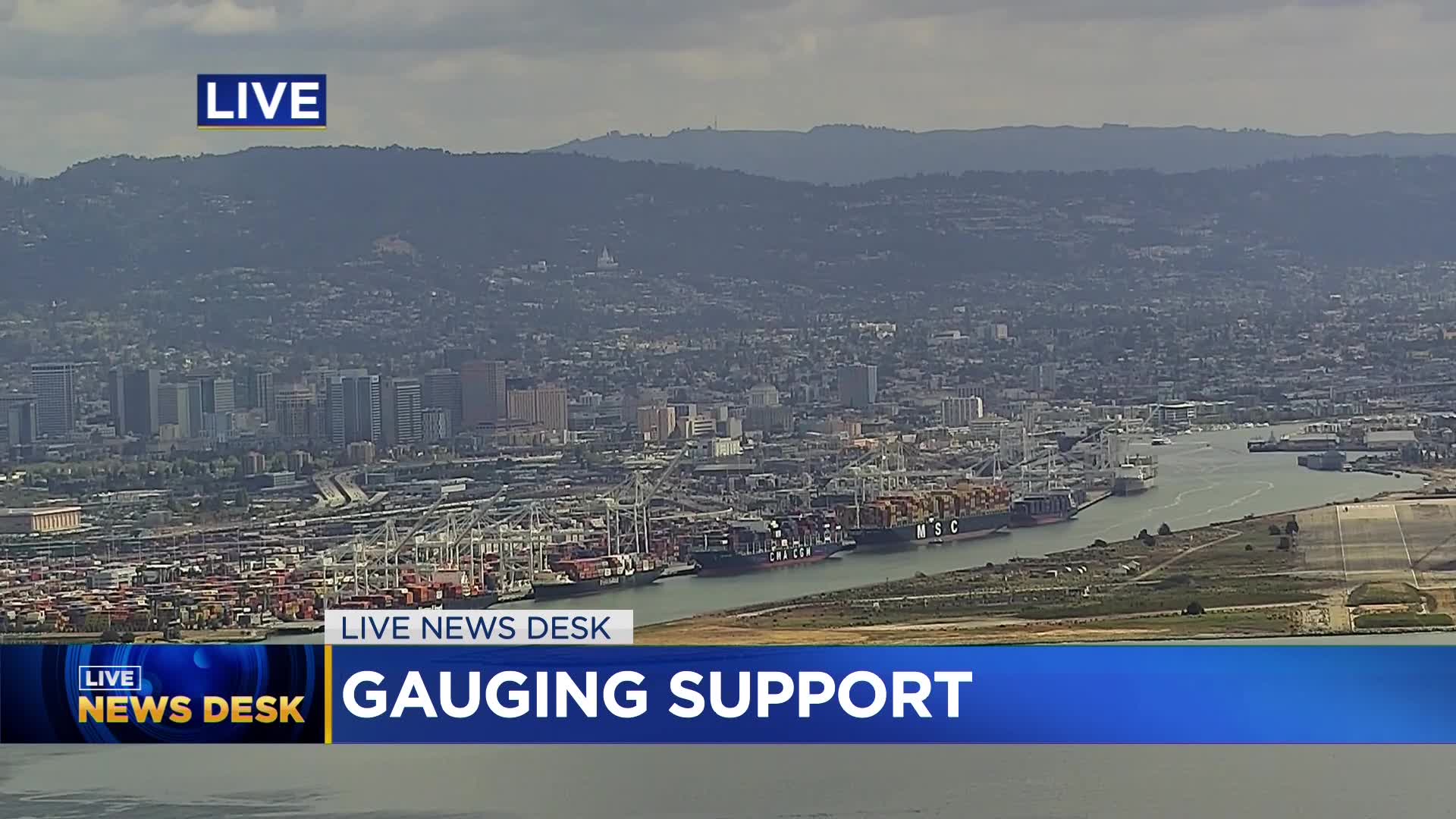 Poll: Most Auckland voters want Howard Terminal's ball field to voteA new poll on Howard Terminal's proposed ball field for Auckland athletics shows 76 percent of voters every deal the city strives with the A to go to the polls. Ann from a file reports.
Weather forecast First alert for Wednesday morningShowers on the way
Subway photography: Safety concerns in the minds of Barrett riders in the Bay Area following the shooting in New YorkOn Tuesday, BART police deployed every uniformed police officer in the system, increasing its presence because of the shooting on the New York subway that injured 10 riders.